At Ballarat Pro Bricklayers, we are passionate about producing high quality bricklaying as well as providing a great experience for our clients.
Ballarat Pro Bricklayers build your dream structure, providing bespoke bricklaying services adjusted to your very needs. We are trusted your plug for blocklaying all over Ballarat, completing projects in Lake Wendouree, Golden Point, Lake Gardens, Inverymay Park, Mount Helen and Buninyong and many more.
Not only can we supply high quality materials, we also boast of a team of innovative pro bricklayers alongside state of the art machinery to deliver all forms of brickwork and blockwork, brick fencing, retaining walls and letter boxes all the way up to large scale commercial bricklaying projects.
We have an age long record for excellence and we are just a call away, so call on us today for a free consultation and quote!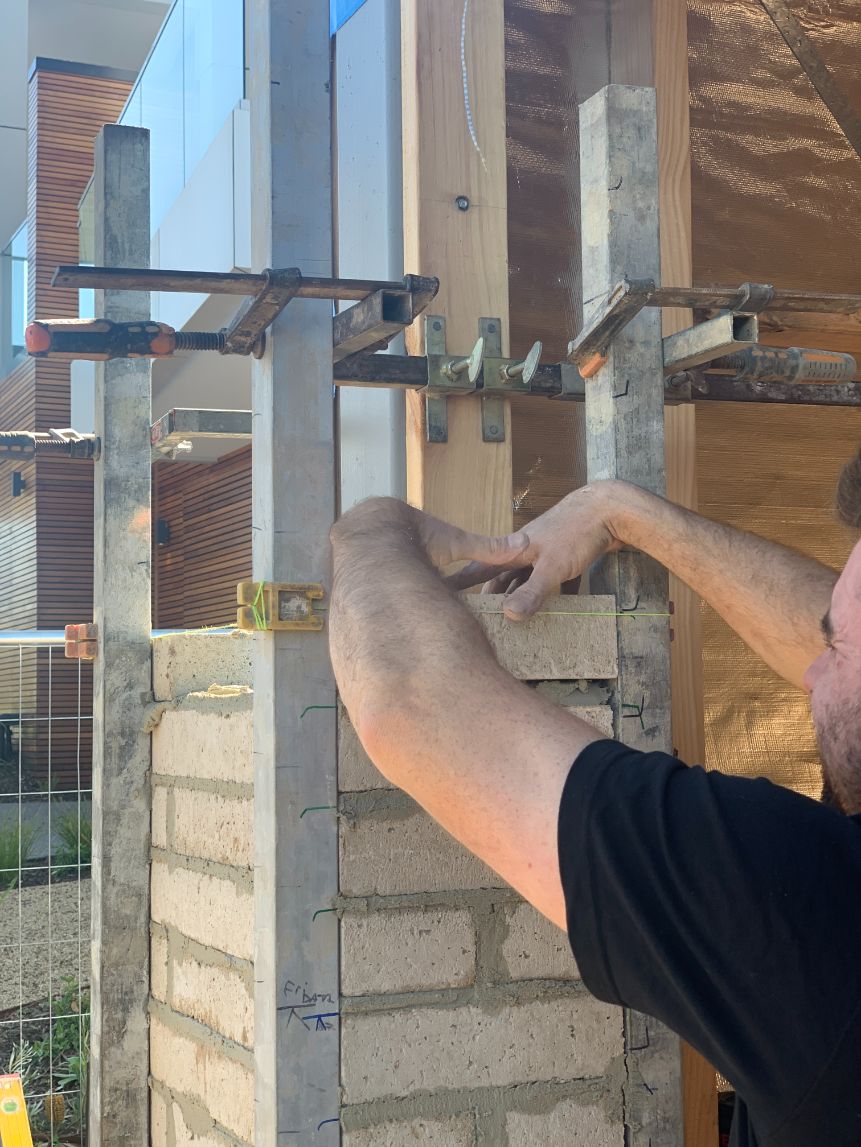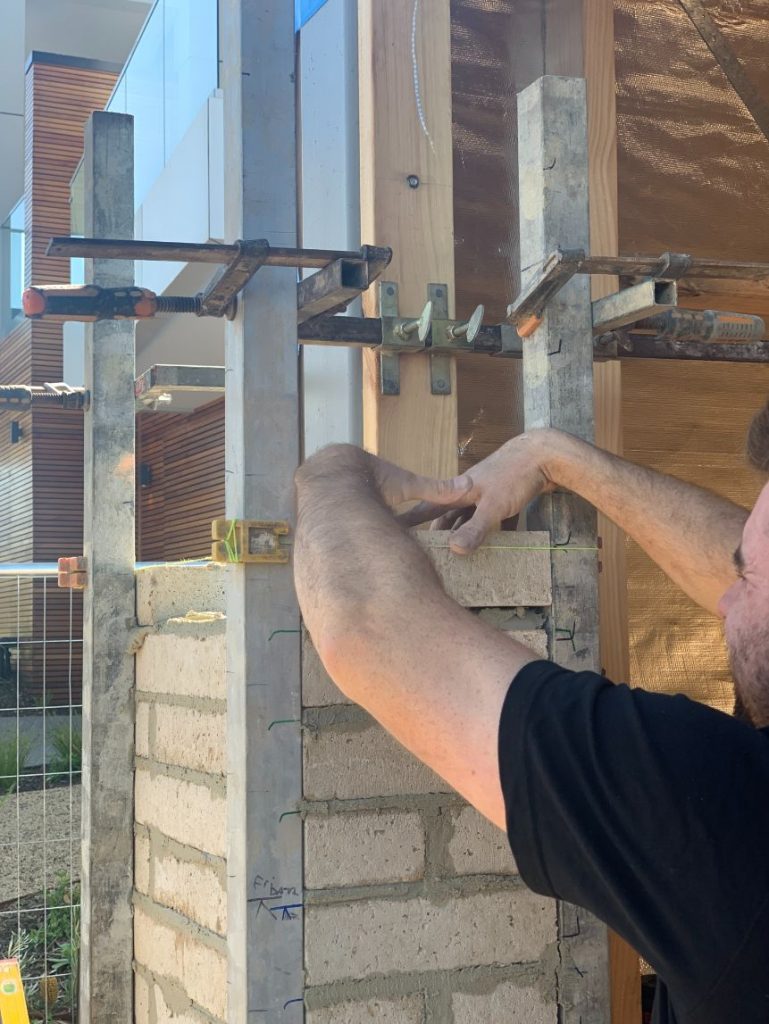 Why choose Ballarat Pro Bricklayers?
We always get the job done and offer great quality for your money. Our designs are classy and durable and we work with you from the very start to the end as we cut through milestones which draw you closer to your dream home or project completion. We are highly skilled and our workforce of expert brick and blocklayers undertake different volumes of commercial and residential projects.
We have a Fantastic service from start to finish, built an interactive base with all our clients, and deliver a high standard of work which we always strive to complete within the agreed time frame.
At Bricklayers Ballarat, we are professional and friendly and come highly recommended for a straightforward and stress free experience! So contact us today for a free quote.
Bricklaying Services Ballarat
If you're in the market for a new brick fence, then call on our team of bricklayers Ballarat today! Our brick fences are not just aesthetically pleasing but also improve on the value of your property, and can be built in a range of stylish designs to suit your taste. Our blocklayers Ballarat are your friendly neighborhood bricklayers and provide expert services you can count on.
We repair all forms of damaged bricks and brickwalls, we are expert bricklayers and we ensure fixed areas do not look any different from original areas. We ensure the structural integrity of your building is maintained as our blocklayers use the best in materials. We are here for you no matter the level of damage, from small scale repairs to full property renovation, no job is too small or large. Contact us today or visit our Ballarat office for your consultations and quotes.
Your property deserves a Ballarat Pro touch. Our retaining walls add to your landscape, keep your soil properly checked and can be designed to create the look you're after. Contact our team for durable erosion control block and brick retaining walls. Our retaining walls are effective and can be constructed at a competitive cost. Let our expert brick layers provide the best solution for your construction needs.
Domestic Bricklaying Ballarat
In Ballarat and its surrounding suburbs, Ballarat Pro Bricklayers has built residential builds with stunning designs and at the most competitive prices. As contractors and brick construction experts in the building industry, we are committed to providing total satisfaction for our clients no matter their needs. We will construct your new homes, pool houses, all kinds of sheds and building extensions as well as apartment buildings. All work is carried out by qualified tradesmen to the highest standards. We offer the following domestic construction services: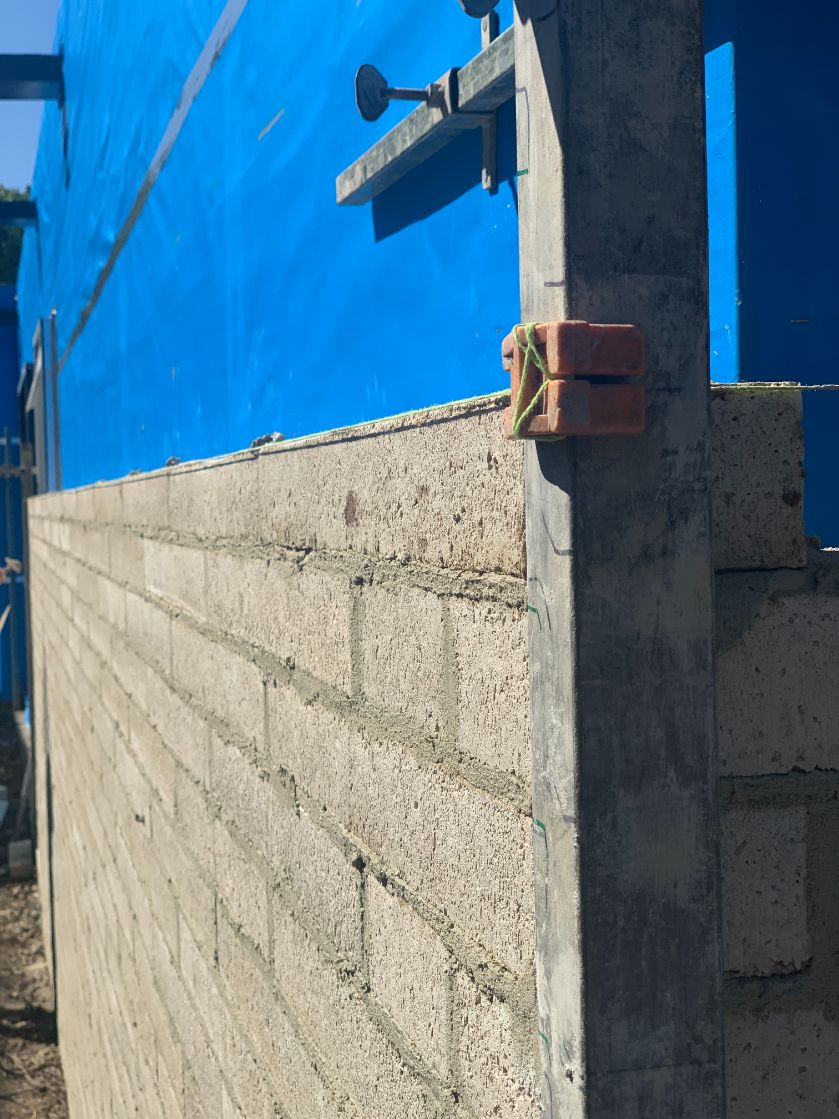 Our expert bricklayers add a golden touch to your homes. Our finishes are classy and timeless and leave you with walls so beautiful you can not take your eyes off them. We are always by you from foundation to finish, building your dream home a block at a time, and at a friendly and flexible budget. We also undertake redevelopment of existing properties, converting and extending to achieve the desired design and layout. This is often the case with historical and agricultural buildings where close consideration of the design and character of the buildings is of most importance. We also build some of the best brick fences Ballarat has seen including feature brickwork, rendered and bagged that tie back into the new build. We have built appropriate housing, terrace and flats above shops in urban areas, apartments with communal space with traditional housing with front and rear gardens in suburban areas. We have also undertaken many bespoke detached properties in more rural areas designed to the client's specification.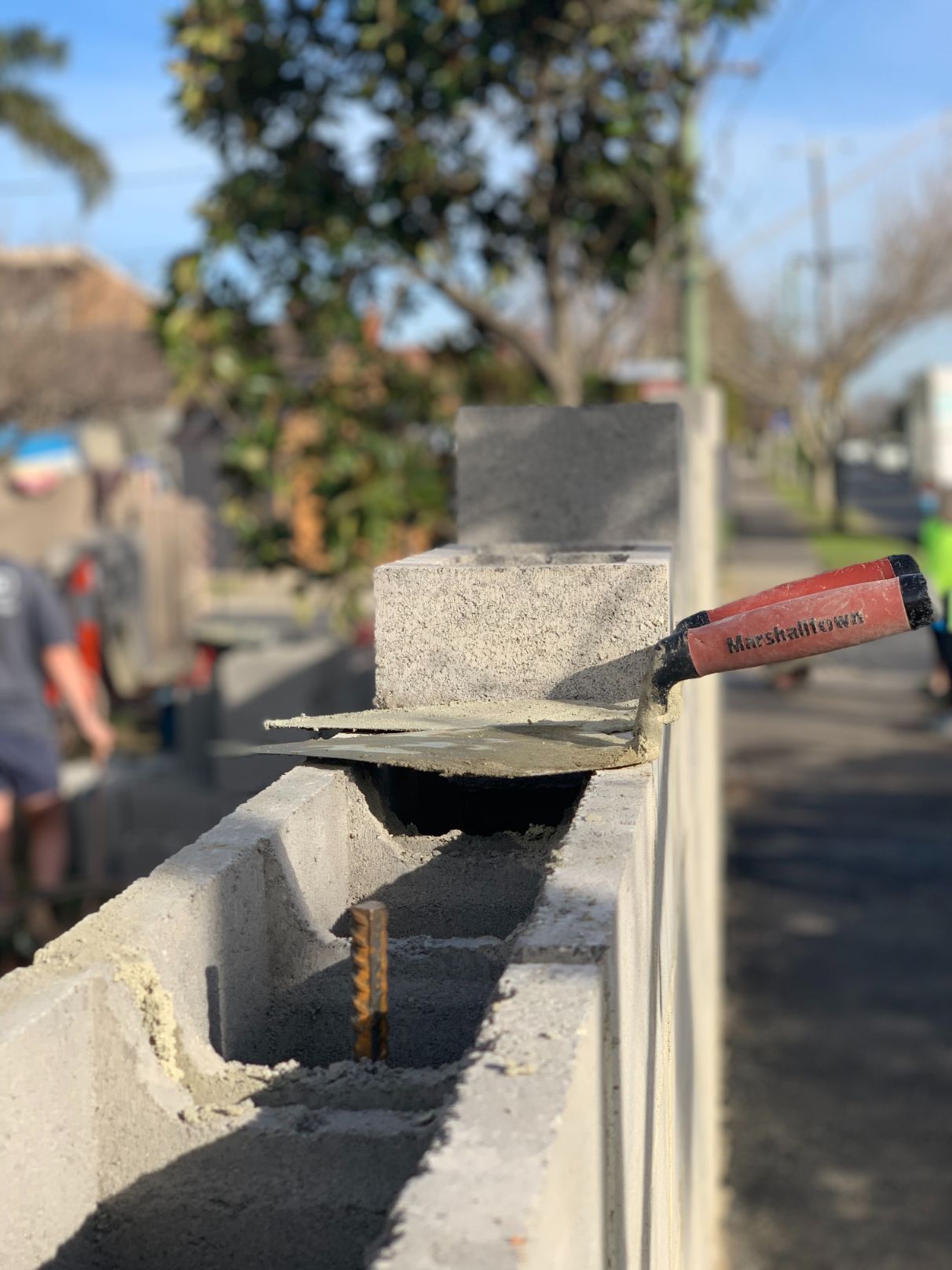 Ballarat pro Bricklayers has carried out a lot of building conversions within Ballarat and it's suburbs on all types of property. No matter your location, we are always there for you and are always available to offer top notch bricklaying services within and outside the city. We make your buildings serve you better, become more liveable and give you all the space you desire. We convert building spaces, barns, garage conversions and multi-occupancy conversions. Bricklayers Ballarat have a reputation of converting different types of buildings into bedsits and flats as well as family dwellings.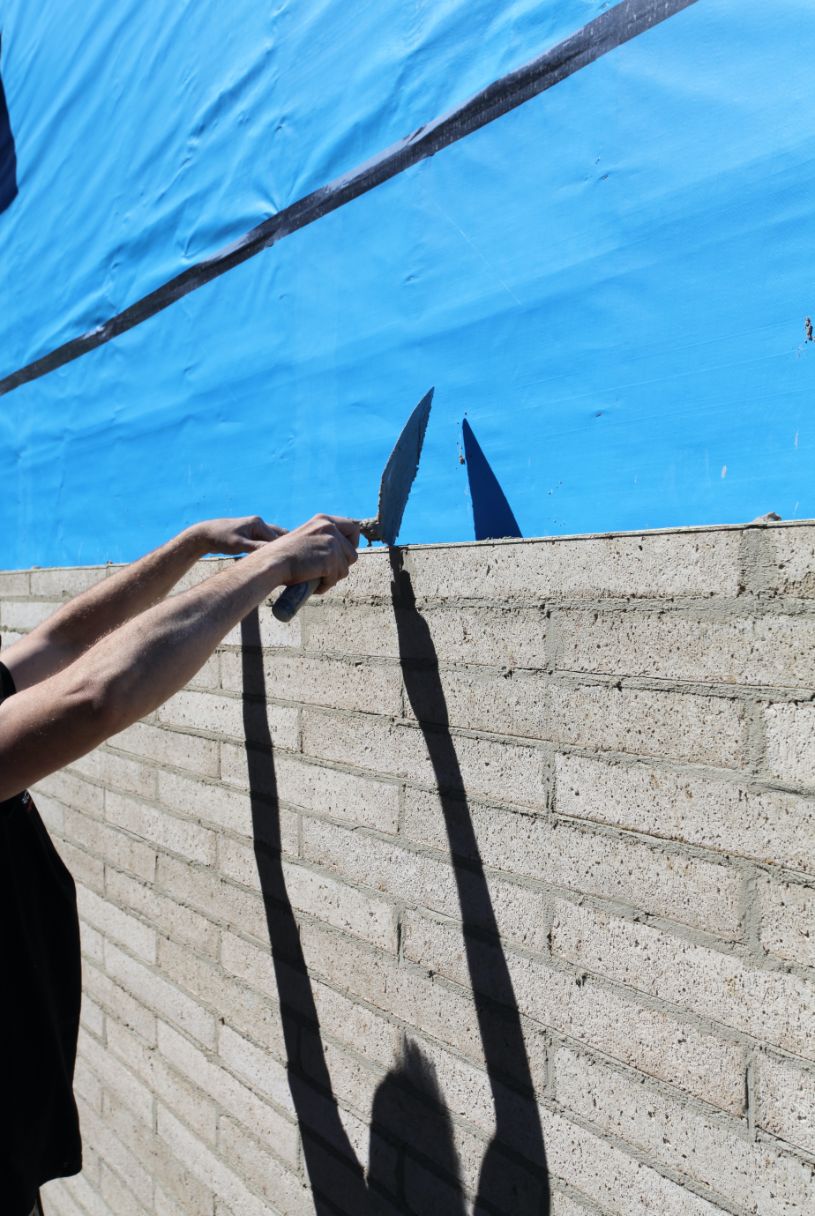 Over the years, Ballarat Pro Bricklayers has carried out many home extensions in Ballarat and on different property types. We advise our clients on different ways to maximize the potential of their space to better suit their taste, and are able to assist and offer advice through the survey and design process, tailoring our construction to accommodate different design tastes. Our Blocklayers Ballarat transform your home, whether from a one story to two storey or enlarge your bathroom, kitchen or living areas to produce a more usable effective space. Think of what a larger living room, bedroom or dream kitchen or bathroom will do for your home and your family. Our team will transform your home and property adding value as well as useful practical space to meet the needs of your family. We even cater to home extension projects designed for use by elderly or those with disability where accessibility is important. We come through for you and have years of experience in the design and practical issues involved in such home extension projects and can offer advice crafted to the needs of the individual. We cover all of Ballarat and it's surrounds, from Scotsburb to Blowhard, Burrumbeet to Ballan, our team of Bricklayers Ballarat are sure to be able to assist you in any of your renovation and extension needs.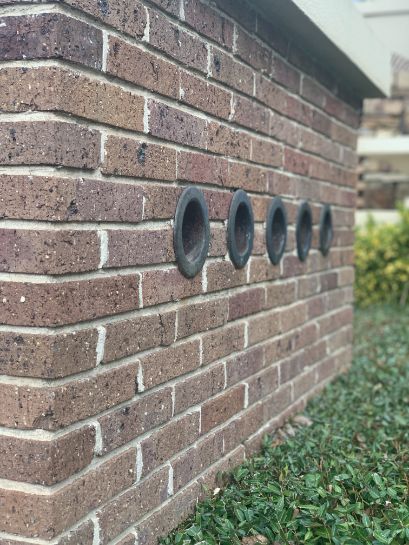 If you're looking for bricklayers in Ballarat to create a stunning feature letterbox for your home then look no further. We have built a wide range of brick mailboxes from quality materials built to last. We can work on any design and can build from different materials like clay bricks, blocks, feature bricks, all to stand out and give your home a classy differential from your neighbours. We build free standing letterboxes for lawns and driveways and can incorporate a letterbox into a new brick fence. Our finishes can be a combination of bagged brickwork, rendered, feature blockwork and even a letter box with capping. Contact us today for amazing bricklaying services!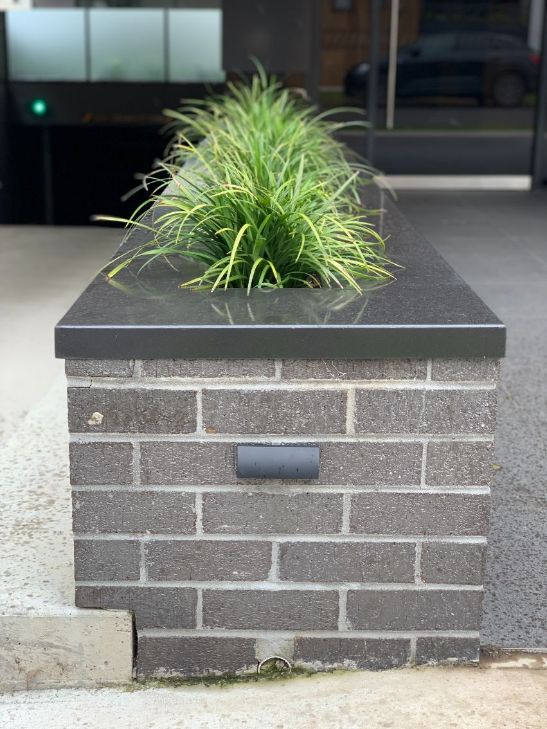 Ballarat Pro Bricklayers is the masonry choice for elegant entry planters. Planter boxes complement your landscape, fence or brick-paver landing. Our brick planter boxes are ideal for the growth of garden plants that need different soil conditions from the ones in your flower beds. Our raised planters are also easier to reach if you find it difficult to crouch or kneel at ground level and can be constructed to any shape or design you desire. Whatever your bricklaying needs, our team is here to help. Contact us today for a free quote.
Commercial Bricklaying Ballarat
Ballarat Pro Bricklayers has completed many commercial building projects over the years. We are your go to contactors for office and workspace extensions and renovations, with experience servicing commercial premises in and around Lake Wendouree, Lake Gardens, Mount Helen and Buninyong to name a few. We'd be able to provide bricklaying services for your next commercial project, whether that's new office blocks, retail fit outs, restaurants, show rooms and new builds. We're able to work in with your design team and work to any plans given, incorporating different styles of brick and blockwork, including various bonds like english, flemmish, stackbond and architect specified designs. We take pride in our work and are able to produce stunning feature brick finishes.
Our extensive knowledge in the construction industry and innovative approach to commercial construction and building design gives us the high ground on the most effective approaches in planning, design and construction in accordance to legislation and local authority regulations. You can contact us today for samples of our past work, our extensive array of designs as well as consultations on cost, landscape, environmental survey and construction with safety as our priority, we ensure we're always within health and safety regulations and are always armed with a health and safety plan and the required SWMS for your commercial bricklaying Ballarat project. We take all necessary precautions to keep you and our team in a work safe environment.
Never hesitate to call us whenever you need highly skilled commercial contractors that will complete your project in the stipulated time and within budget. We are the best at what we do and you can always trust our team at Ballarat Pro Bricklayers.
Quality blockwork is an important component of every construction project and it is of the utmost importance to work with bricklayers that you can trust. Our history of excellence earned over years of stellar blockwork precedes us and all over Ballarat we are known to deliver. Our team of expert bricklayers are armed with years of experience and have the equipment to match our innovative expertise. So think Ballarat Pro Bricklayers whenever you need commercial brickwork contractors, and never hesitate to get in touch.
We know the importance of keeping it local, and always strive to work with local business owners to supply our materials. With years of industry experience, we benefit from a level of knowledge which enables us to give in depth and valuable advice to all of our customers.