At Ballarat Pro Bricklayers, we offer a full range of building and maintenance services for any project however big or small, private or commercial.
Our blocklayers are highly skilled and reliable and we pride ourselves on our reputation of delivering quality services to our clients all around Ballarat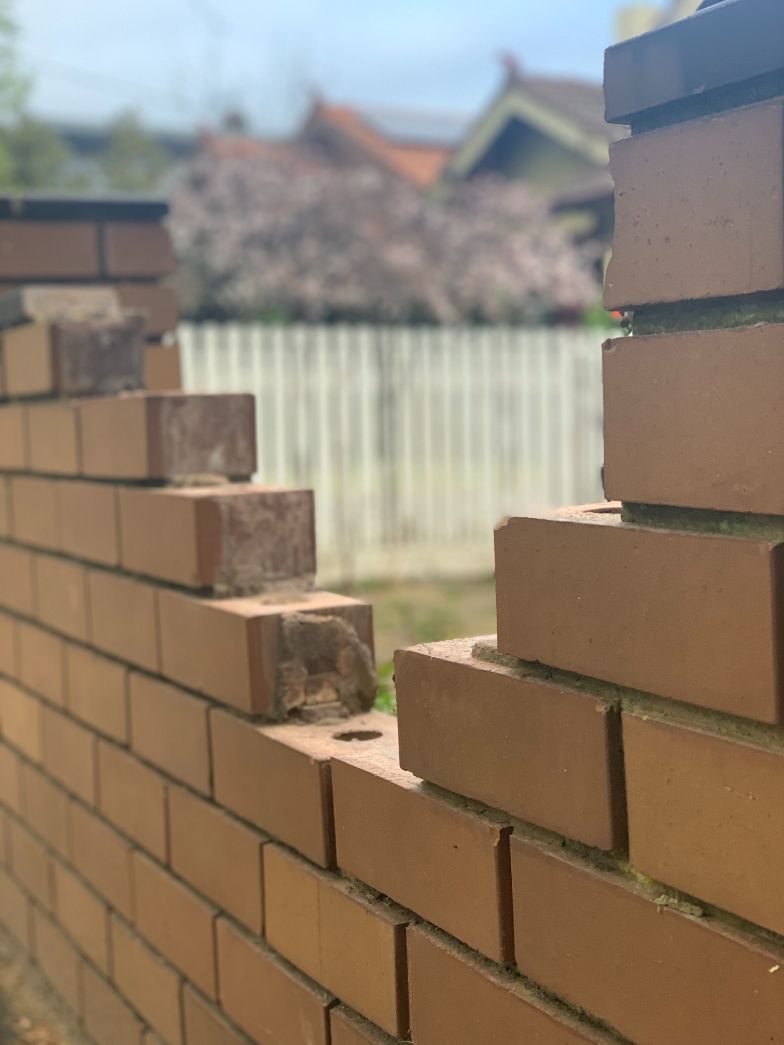 How brickwork gets damaged
Damaged brick walls do not just look ugly but also run the risk of developing larger problems and may lead to reducing the structural integrity of your building. Factors like dampness, bad workmanship, faulty construction and car accidents are some of the major culprits responsible for the damage to brick walls. We offer a wide range of services aimed at combating each root cause and restoring your property to pristine condition, even offering brickwork for insurance jobs.
Brick Repair and Restoration
We offer a full range of brick maintenance services for any project whether it's big or small, private or commercial.
We are here for you no matter the project, from small scale maintenance to a new build or full property renovation, no job is too small or large.
Our team of bricklayers specialise in repairing brick work, block work, repointing, lime mortar, brick repairs and replacement for cracked or damaged bricks, chimney repairs and repointing. All of our work is completed to the highest standard.
We have extensive experience of working with new, reclaimed and restoration materials to blend perfectly old and new – whatever the age of the property.
At Ballarat Pro Bricklayers, our team of expert Bricklayers are always extremely professional and courteous from initial contact through to completion of the job. We always explain all options available and the details of your job and take pride in our good reputation for providing a reliable, professional and high quality service at an affordable price
At Ballarat Pro Bricklaying, our expert team of blocklayers are also specialists in all aspects of stone and brick pointing located in the Ballarat, VIC area.
We are fully focused on providing a brick and stone pointing service for domestic and commercial customers in Ballarat and it's surrounding suburbs. We have a team of highly trained bricklayers that can finish your project to the highest standard.
Get in touch with our team today for all of your brick repair needs.
© 2021 Ballarat Pro Bricklayers. All rights reserved